Piper Focus A Rainbow of Reflections Counters

A Rainbow of Reflections Counters
Durable dent resistance, available in any RAL color
________________________________________________________________________________________
________________________________________________________________________________________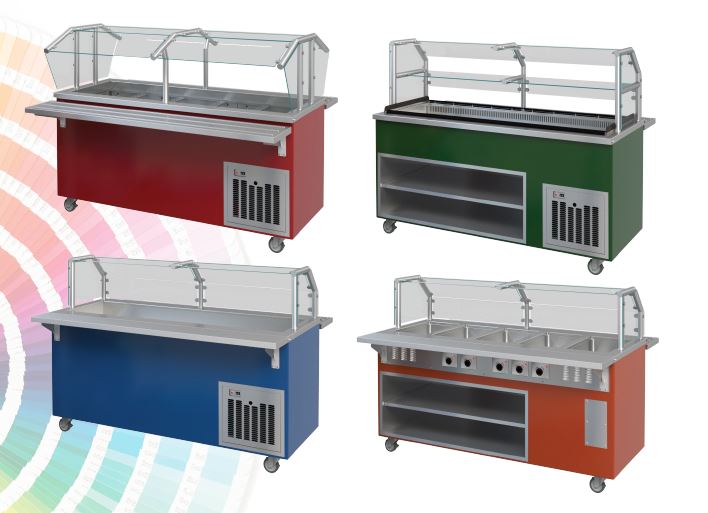 Colorful Reflections Cafeteria Equipment from Piper is built on a fiberglass foundation that is available in any RAL
color to perfectly coordinate with your operation. The glossy bases are easily cleaned and extremely durable.
Additionally, the modular design of Reflections allows for complete flexibility. Units are available from 2-6 wells,
and anywhere from 30" to 36" tall. They are available with multiple styles of hot wells, cold wells, solid tops,
refrigerated display cases and more. Then choose from a multitude of options including tray slides, cutting boards,
protector guards and door styles to completely customize your cafeteria. Colorful Reflections from Piper will give
you the flexibility you need to provide the best service for your customers, and the durability to do it for years to come.
For more cafeteria products, or to explore our entire catalog of food-focused equipment, visit
www.piperonline.net