Piper's aluminum Heated Cabinets /Proofers are designed with features to make your operation efficient. Controls can be easily accessed at the front of the Cabinet without opening the doors and the entire heater unit can be removed for cleaning and maintenance.
STANDARD FEATURES
Base is a solid bottom constructed of .125" aluminum, option for full perimeter bumper
Two 14-gauge aluminized steel reinforcing channels attach the casters and support the bottom panel (On 2-2128, 918, & 922 models)
Frame consist of four extruded channels 1-1/2" x 5/8" x .094" aluminum. Corners have .190 channel supports for reinforcement
Double pan top constructed of two .080" thick aluminum panels, fully welded corners
Glides are channels spaced on 1-1/2" centers with 5/8" ledge, .090 thick extruded aluminum continuously welded to the frame
Door panel is .125" PVC coated aluminum attached to cabinet with bakery hinges, 270 degree door swing
Back panel is .080" aluminum fully welded
1/2" extruded aluminum tie bar keeps cabinet square
16-gauge stainless steel positive gravity latch is provided to keep door closed during transport
Stainless steel side door latch holds door open
One inch insulation surround the cabinet (Insulated models only)
Card clip, easy indentification of cabinet content when door is closed
REMOVABLE HEAT SYSTEM
Individual heat and food moisture controls
Digital read-out for accuracy
Stainless steel 1 gallon water pan
Unit removable for easy cleaning & maintenance
60 minute timer
120 volt, 12.5 AMP, 1500 Watts
HEAVY-DUTY CASTERS
5" diameter x 1/1/4" wide swivel sealed wheels, two with brakes
Delrin bearing, each with 350 lb. capacity
Maximum resistance to chemicals, acids, bases, alcohol, water and steam
Maximum low temperature flexibility or superior performance even in freezing temperatures
COMMON OPTIONS
Lexan full-view door
Push handle
Dutch doors
Personalized embossment
See reverse side for additional options
WARRANTY
One year parts and labor. Warranty is detailed on inside front cover of the price list.
All models 120 volt, 12.5 APM, 1500 watts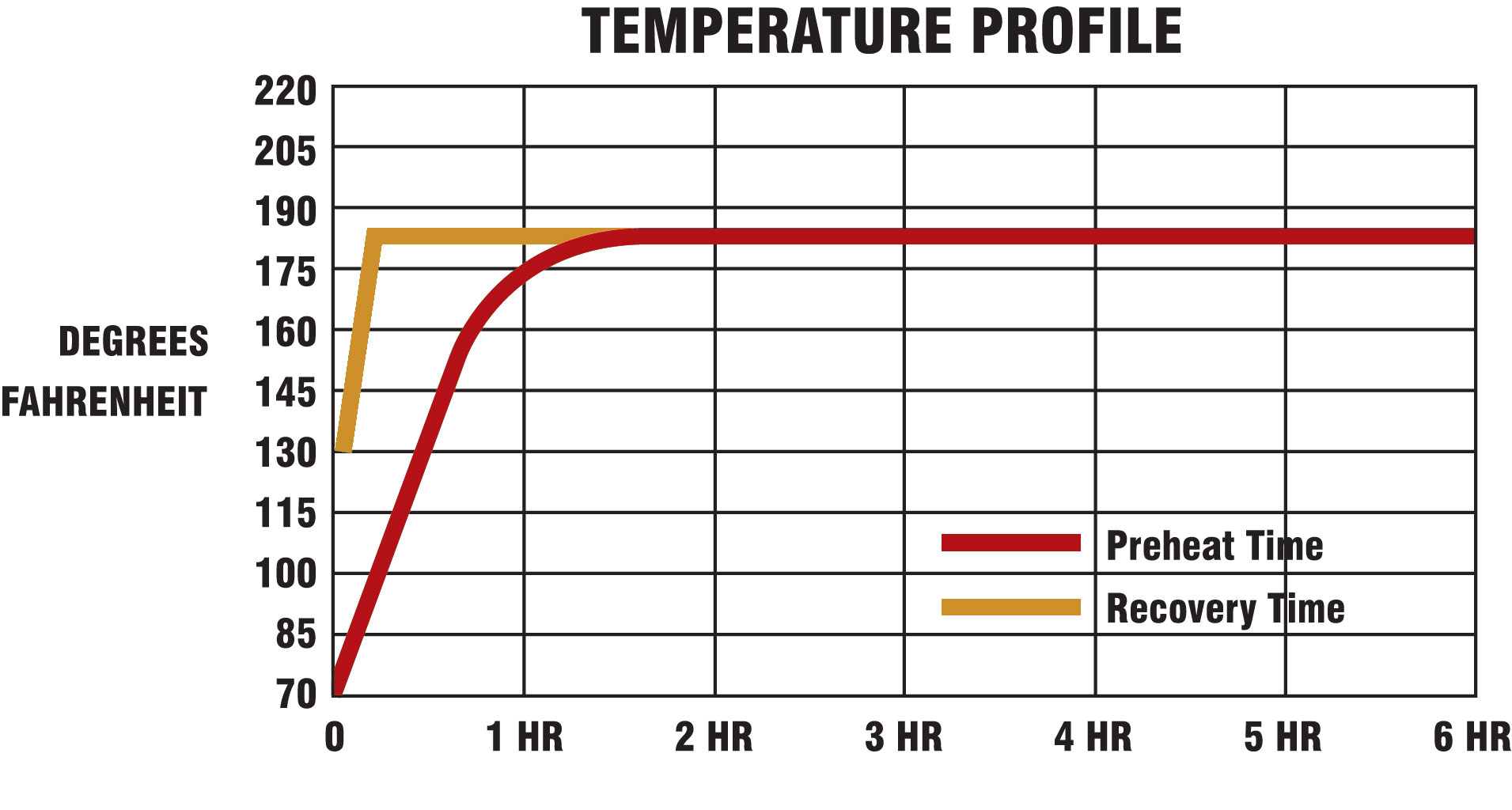 All models 120 volt, 12.5 APM, 1500 watts