R&D Elements Hot Food Bars
Well-Built Practicality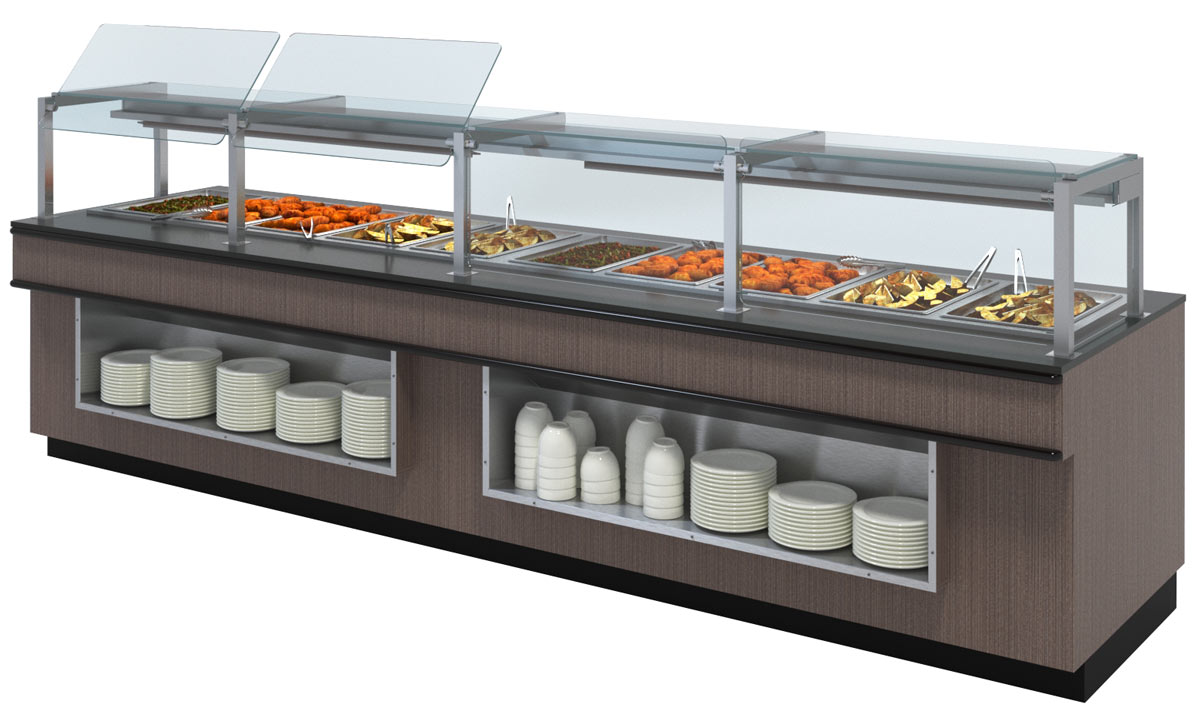 Only Piper's equipment has the advantage of FoodSafe technology and certifi cation. This ensures that your food is kept out of the DANGER-ZONE. Food spoilage occurs mainly because of rapidly accelerated bacteriological activity within the 40°F-140°F DANGER-ZONE.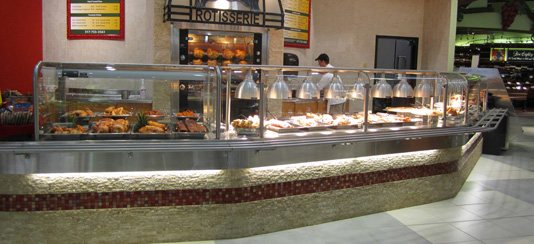 Angled rotisserie hot food bar. Custom finishes attract customers and support the upscale brand.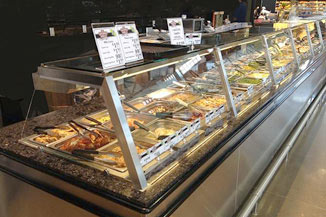 Showcase hot food lineup is finished in
stainless steel with an elegant Caesarstone counter,
clearview canopy and fixed sneeze guard.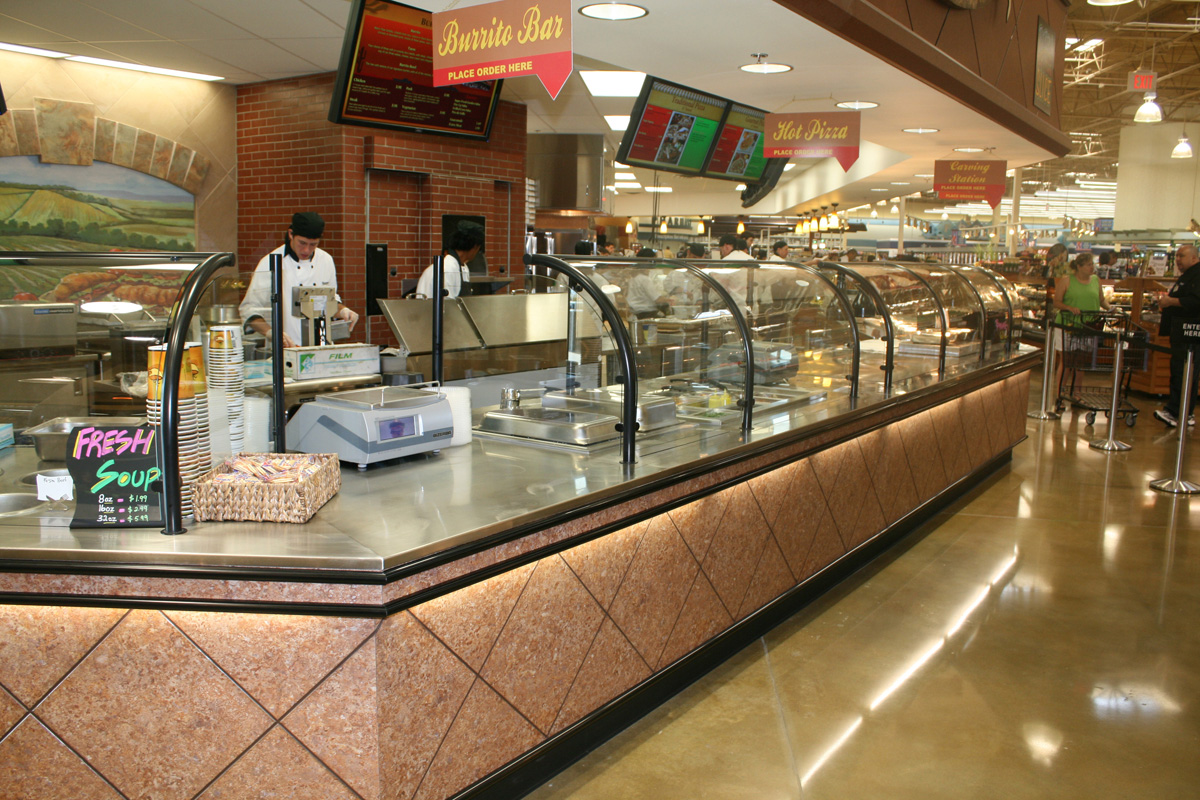 Custom Angled Hot Food Bar with curved
glass sneeze guard.