R&D Elements Food Prep Cases
Perfect refrigeration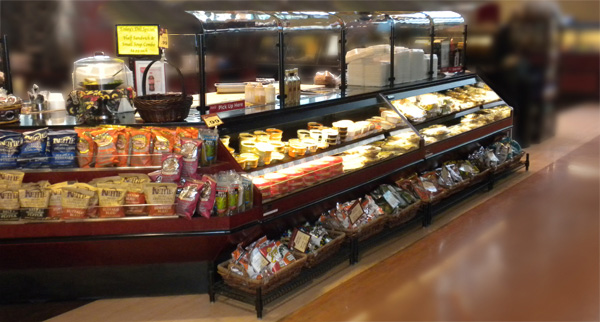 Our Sandwich/Sushi/Pizza Prep Case features an refrigerated self-service merchandising front. The service area freatures a prep counter with removeable cutting boards and a refrigerated well with 1/4 size food pans - protected by a straight glass sneeze guard (optional curved glass sneeze guard is shown in photo, above).
Optional rear refrigeration includes sliding glass doors. The standard case is available in 4', 6', and 8' lengths.Contact us to talk about custom configurations.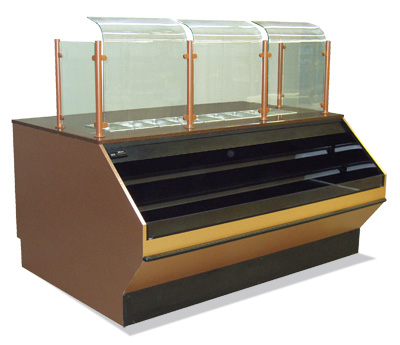 Standard inline food prep case shown
with optional curved glass sneeze guard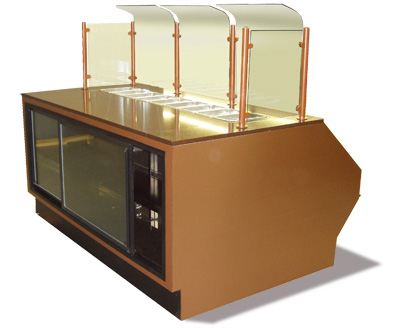 Standard inline food prep case showing rear refrigeration unit with sliding glass doors.
Refrigerated Sandwich/Food Prep Case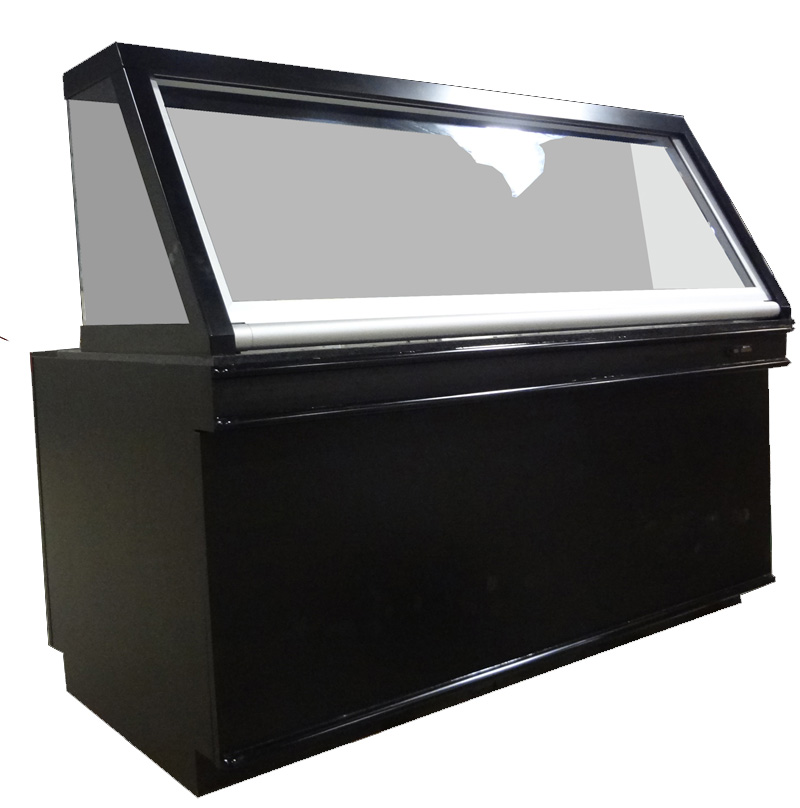 Above: Front view showing fold down sneezeguard in "up" position. Standard black laminate finish.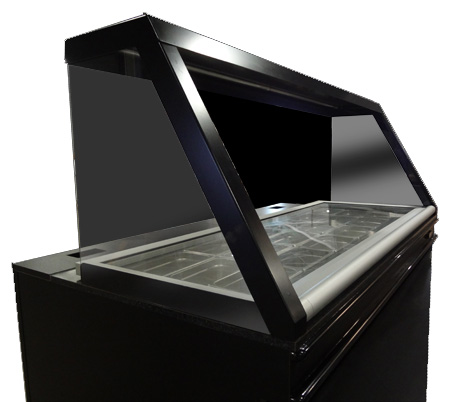 Double insulated sneeze guard in lowered position.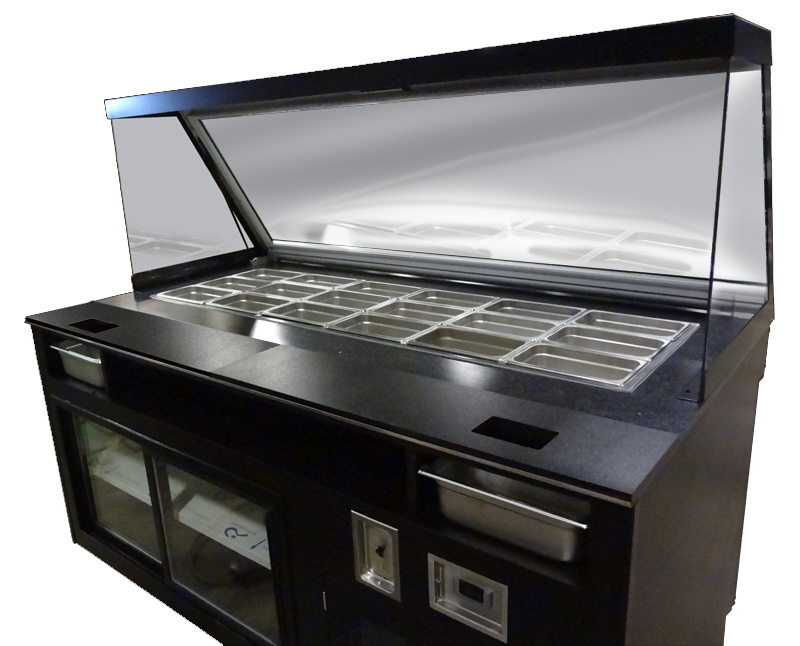 The Sandwich/Food Prep Case has a lift front and a fold down sneeze guard that doubles as an insulated food pan cover. The unit features refrigerated storage under the cabinet. A stainless steel prep counter includes reversable cutting boards, 2 trash chutes with removable 1/3 size pans and recessed shelf space.