Piper Focus - LaCrosse Underbar Equipment

with LaCrosse Underbar Equipment
Available Now - New LaCrosse Sell Sheet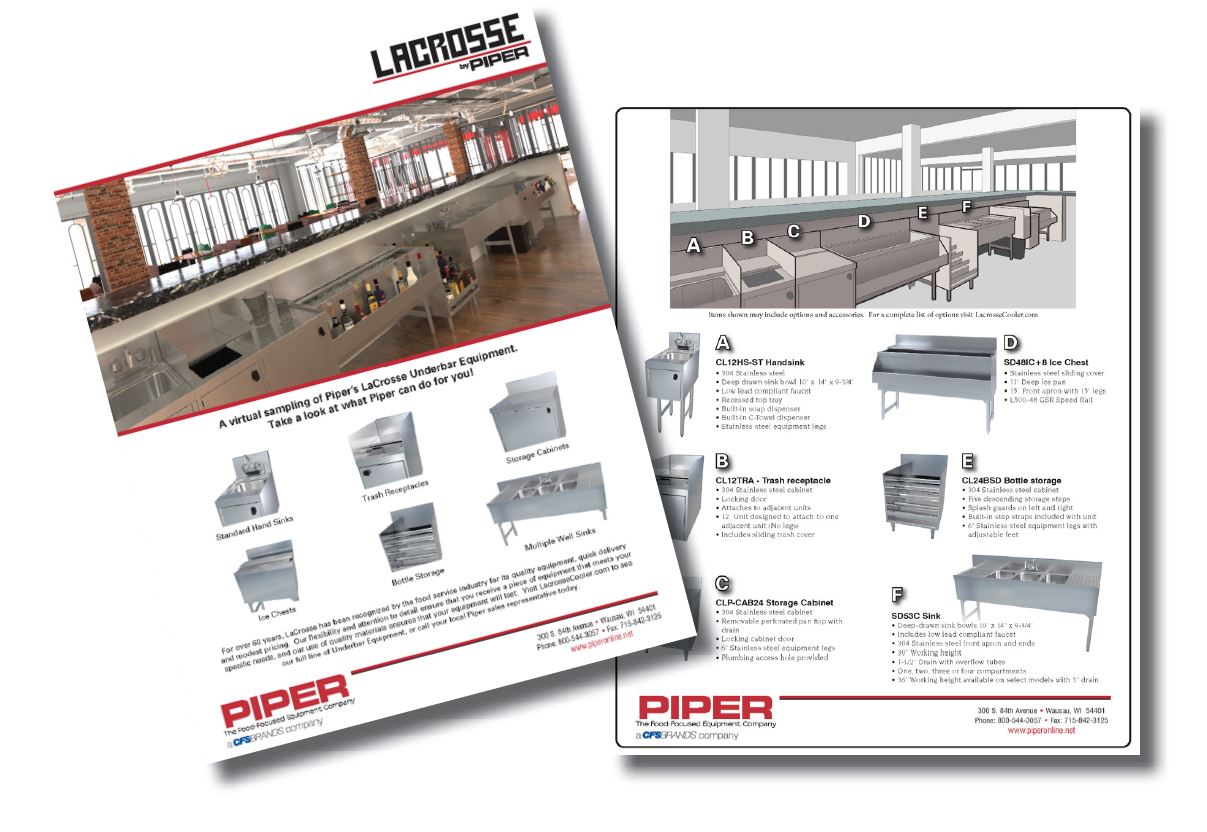 Enjoy this virtual sampling of Piper's LaCrosse Underbar Equipment in this new Sell Sheet. For over
60 years, LaCrosse has been recognized by the food service industry for its quality equipment,
quick delivery and modest pricing. Our flexibility and attention to detail ensure that you receive a
piece of equipment that meets your specific needs, and our use of quality materials ensures that
your equipment will last. Visit LacrosseCooler.com to see our full line of equipment and to download
your copy of this informative sell sheet, or call your local Piper sales representative today.