Piper Focus - Chicken and Soup Island Merchandiser

________________________________________________________________________________________________
________________________________________________________________________________________________
Chicken and Soup Island Merchandiser
The perfect combo for the start of soup season!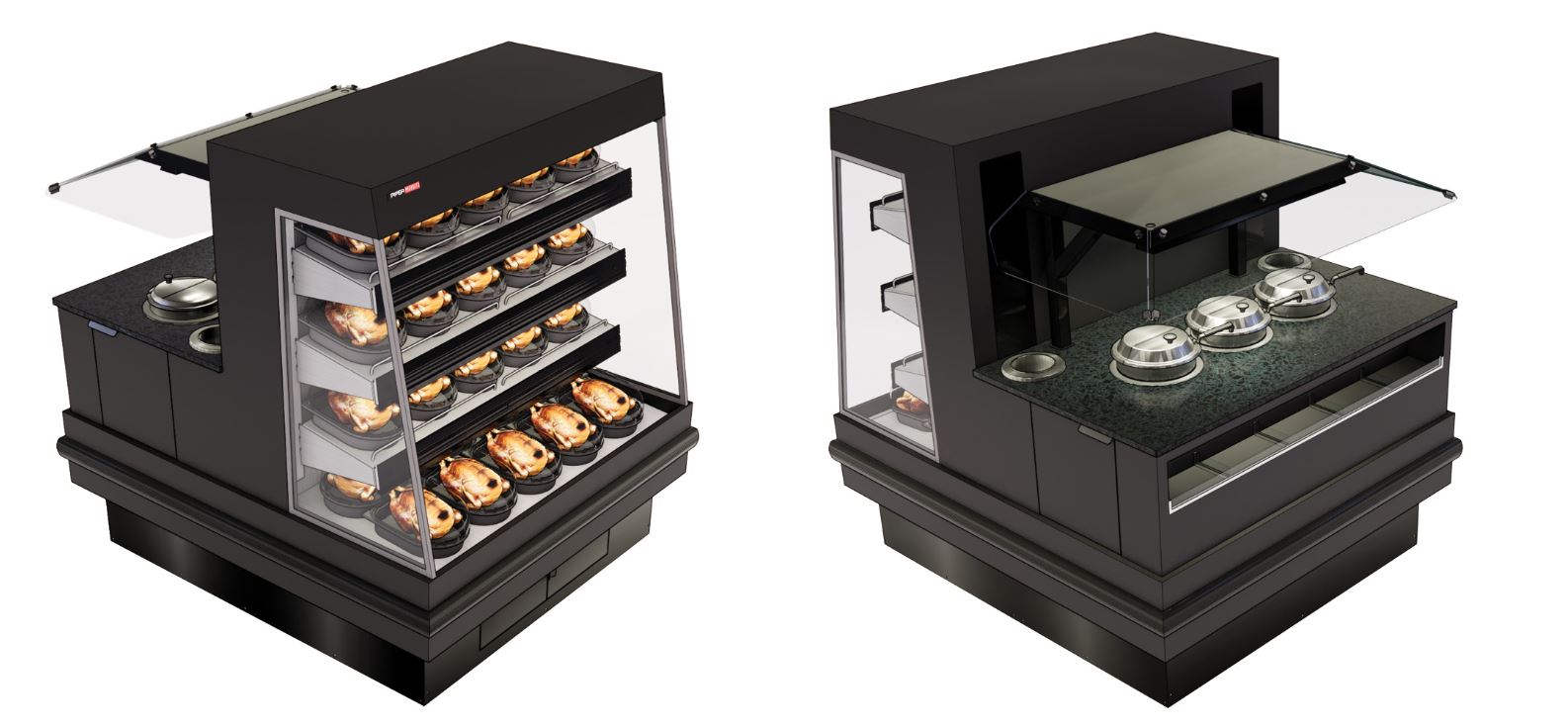 This clever combo merchandiser has a chicken warmer on one side, and a soup counter on the other.
It is built using metal frame construction and clad with Rigid PVC Composite panels. The interior
of the chicken merchandiser contains three stainless steel shelves with overhead heat and lights and
a heated deck. The soup counter is coordinated with three soup warmers and a quartz counter top.
A black powder coated canopy with LED lights completes the ensemble. Contact Piper today to place
your order, and start your soup season with a great new merchandiser!
xxxxxxxxxx




• Metal base with removable access panels

• 3" Black perimeter bumper

• Heated deck with overhead lighting

• (3) heated shelves with overhead heat and

lights and 3-1/2" price tag molding.

• Insulated glass end panels







• Controls behind end panel

• Front recess with acrylic dividers

• (3) 7 quart soup warmers

• (2)ADJ-2S adjustable cup dispensers

• Fixed glass canopy with LED lights and

black powder coated structure.




xxxxxxxxxxx